Annadata is a multi-layered agricultural commodities marketplace. It connect farmers, FPOs, traders, and mandis on a single platform for trading of agricultural products. Annadata is a patented technology that includes the Multilayer Marketing Platform (202111056213), Multipurpose Platform for Buyers, Sellers and other Stakeholders (202011024818).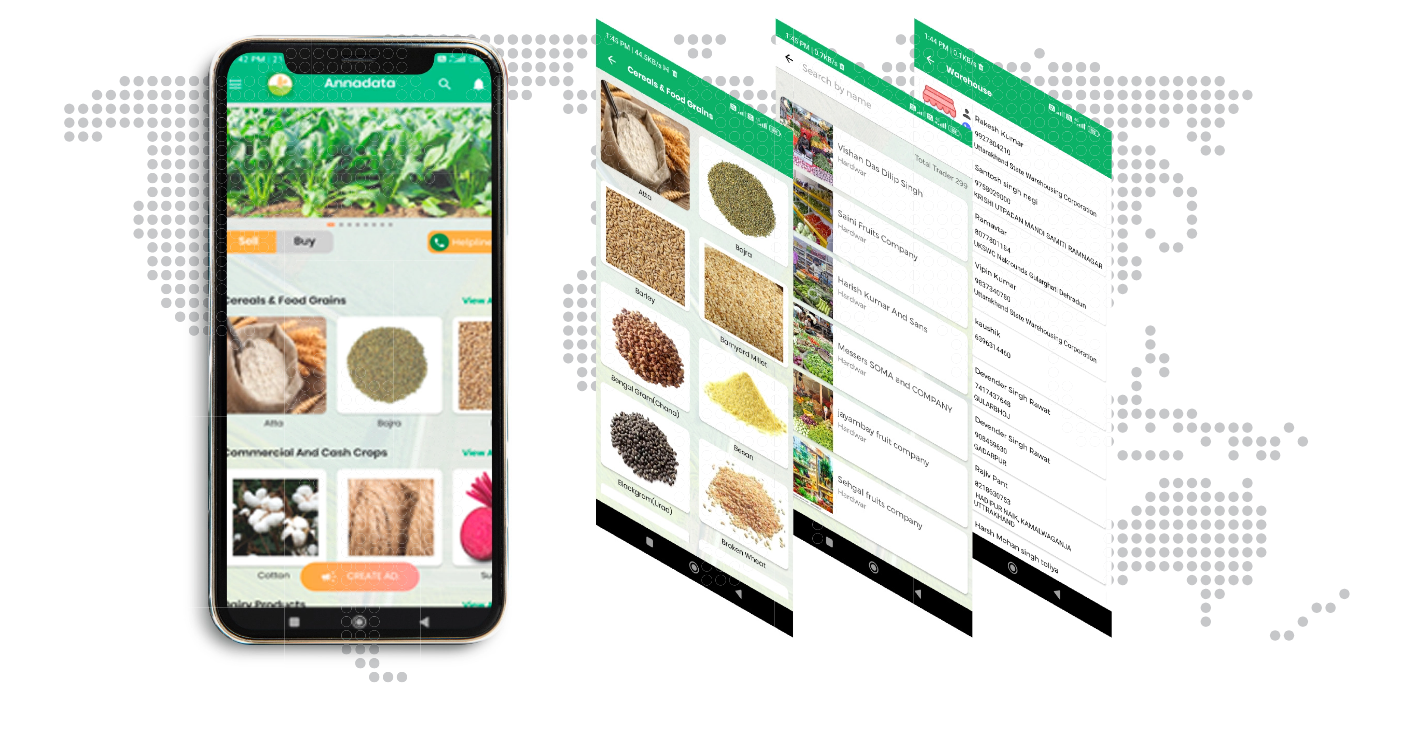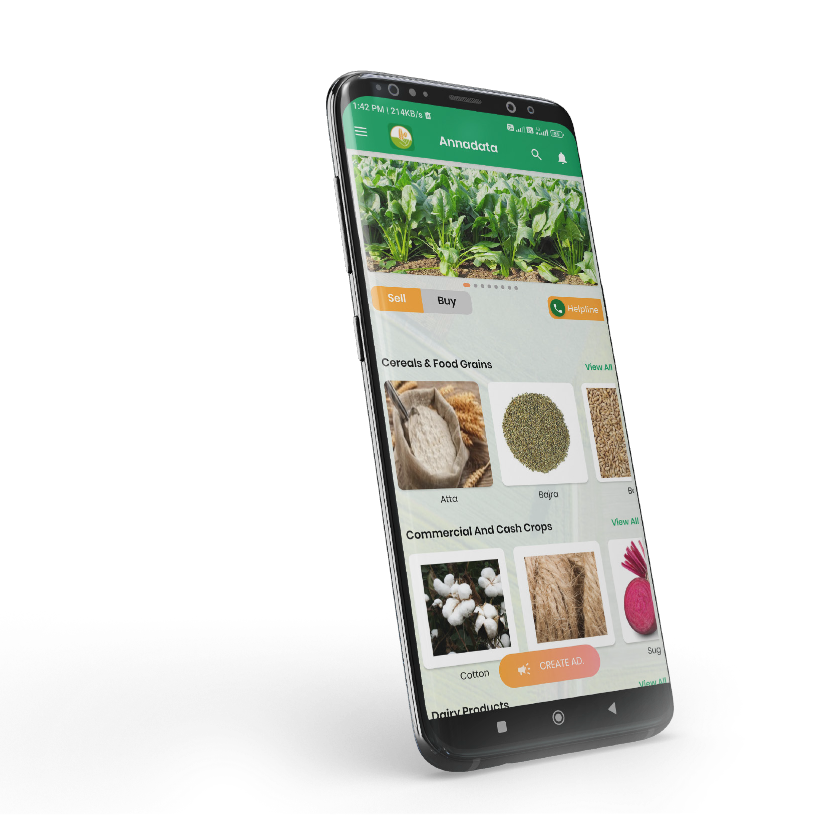 Features of
ANNADATA
Multi-layered & user-friendly online marketplace for agri-commodities
An auction/bidding or fixed price based trading platform for agricultural products.
Distance-based sellers filtration for agri-product procurement.
Nearby warehouses for agri-product storage.
All-in-one solution for farmers, traders, FPOs and mandis.
Establish direct connections without any intermediaries.
Enhances market accessibility and facilitate to sell or buy at local or national level.
Real-time mandi rate updates.
Increases profitability of all stakeholders through transparency and competitiveness.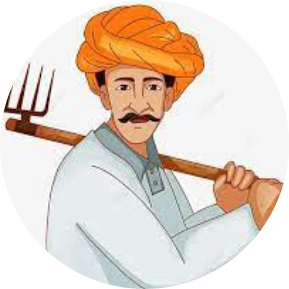 Benefit to Farmers & FPOS
Transparency in trading operations
Single platform for pan India access
Accessibility in regional languages
Real-time market intelligence for informed decisions
Better price discovery through auctions
Location-specific mandi rates
Access to warehousing &
logistics facilities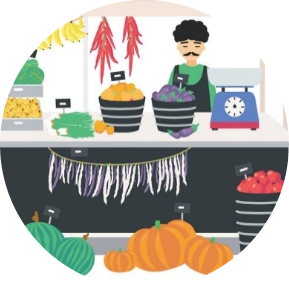 Benefit to Farmers & FPOS
Comprehensive and integrated marketplace
Pan India trading facilities
Access to quality assessment of commodities
Linkage to logistics & warehousing facilities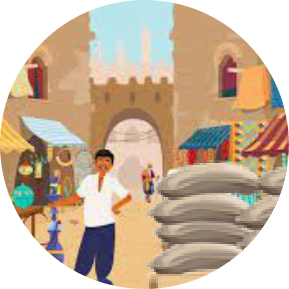 Benefit to Farmers & FPOS
Commodity insights through MIS
Qualitative knowledge of various commodities
Access at regional as well as national level
Real-time monitoring of market operations
Automated billing & accounting services
Annadata
Single User Interface Access
Price Wise Product Optimization
Distance Wise Product Location
Stock Wise Product Visualization