B-Bank ERP Solution For Monitoring And Supervision Of Business Portfolios
B-Bank ERP Is An Advance And Complete Solution For All Business Requirements. It Provides Financial Traceability With Accounting, Billing, Inventory & Project Tracking. It Also Enbales Block Chain Based Traceability Of The Loans Through Immutable Distributed Ledger. B-Bank ERP Facilitates The Process Of Loan Underwriting By Implementing A Due Diligence Framework With E-KYC, Distributed Ledgers, And Cash Flow Monitoring. B-Bank Is A Patented Technology That Includes A System For Finance And Project Progression Traceability And Process For The Same (202011050665).
B-BANK
Mobile Application
Dashboard
GIS Map Server
Real Time Projects Monitoring System
SALIENT FEATURES
Automated Process
Real-Time Automated Account Health With MIS Reports & Alerts
Simple, Easy, & Convenient Monitoring
Validated & Transparent Mechanism
Digital & Paperless Documentation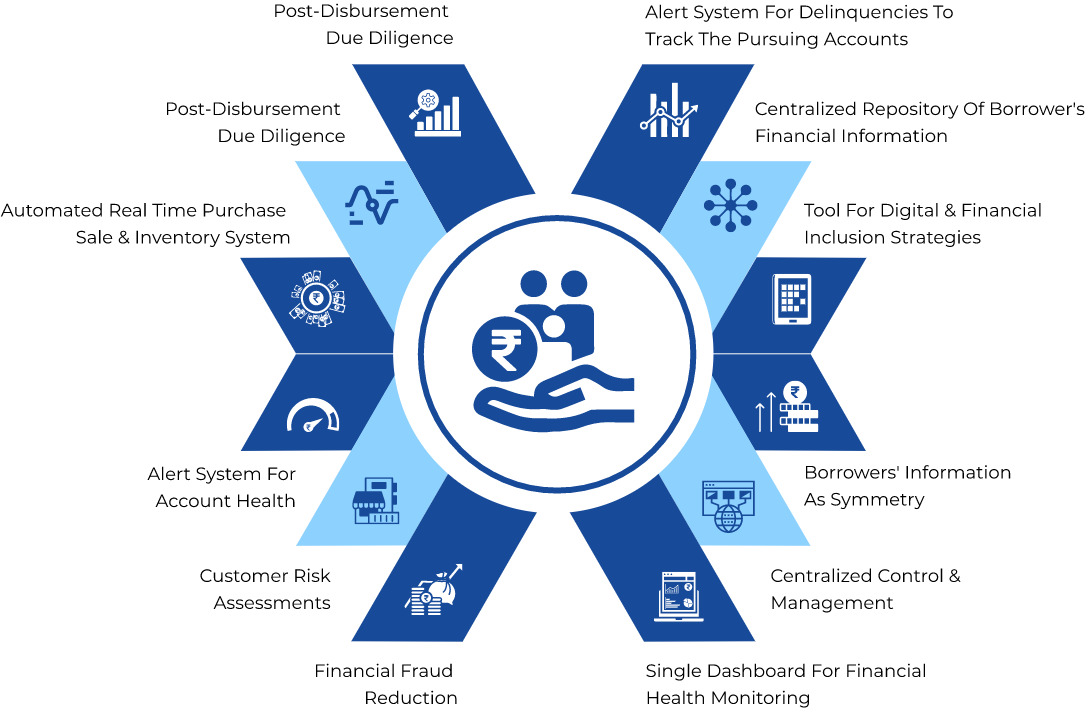 A Single Window Based Holistic Solution

Al-Based To Scrutinize Complex Data Points

Complete Analysis Modules

Realtime Traceability Mechanism

Block Chain Network Platform
Diverse Business Scenarios

The Business Entity Is Using Online ERP/POS Software.
B-Bank ERP Can Integrate With API
The Business Entity Is Using Online ERP/POS Software.
The Data Of System Will Be Syncing Tocloud System & Integrated Through API


If The Business Entity Is Not Using Any System, Then The Bharuwa Solutions Can Provide A Comprehensive Solution Of B-POS, B-ERP, B-DMS B-WMS As Per The Business Entity Requirement At Reasonable Price..
PROCESS
IMPROVEMENTS