B-ERP:
All in One Solution
Enterprise Resource Planning (ERP) Helps Organizations Automate And Manage Core Business Processes For Optimal Performance. B-ERP Is Capable Of Linking A Company's Financials, Supply Chain, Operations, Commerce, Reporting, Manufacturing, And Human Resources Activities And Many More. It Aids In The End-To-End Traceability Of Business Operations.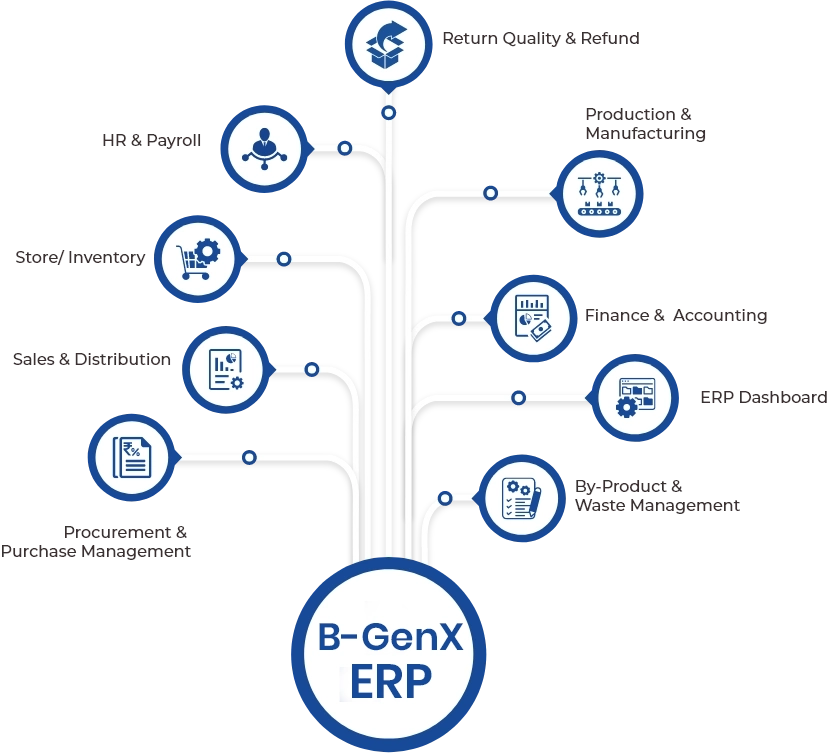 Module: Procurement & Purchase Management
Material Rate - Historical records provide Data Point for Negotiation
Intelligent System - Auto computes the materials required for the batch
PO - Unlimited PO creation, Multiple Amendment and Tracking.
Customised Multi Level PO Authorization - Qty, Amount based
Automated PO Handling - Send to Vendor/ Supplier via registered Email.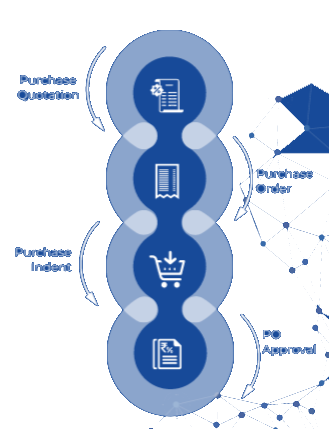 Module: Store & Inventory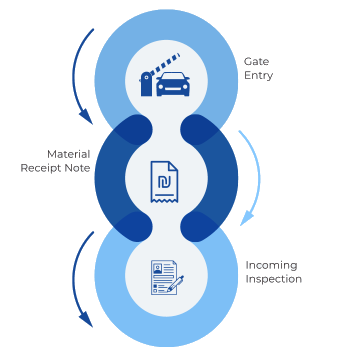 Stock Opening and Closing Maintained into the Ledgers.
Batch and Lot Assignment of Stock and Tracking - qty, price
FIFO Inventory usage
Smart checks on Incoming Stock at Gate Entry - Max received set w.r.t PO
Digitised Quantitative Stock Audit against the Gate Entry
Stock Up Reporting
Module: Quality, Returns & Refund
Qualitative Stock Inspection w.r.t Stock Up
Reject/ Damages Identification and Digitisation
Return Note and Intimation to supplier
Refund Process tracking
Settlement with the Supplier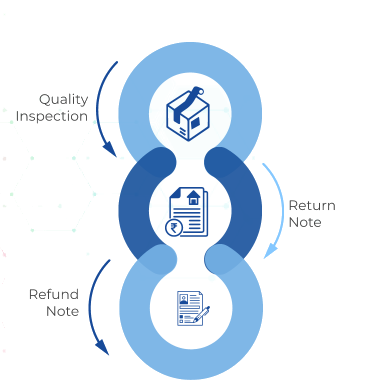 Module: Production & Manufacturing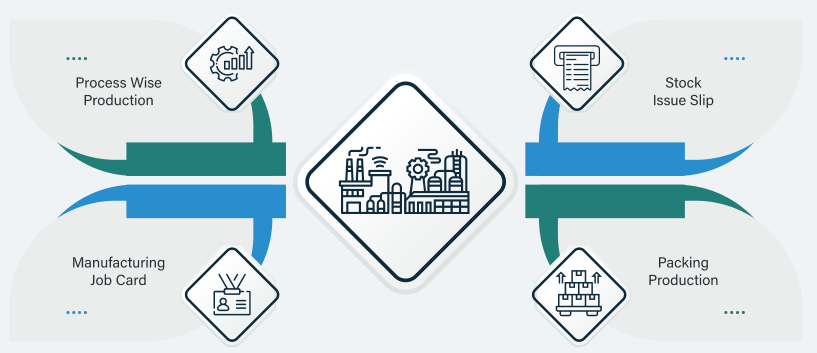 Bill of Material Based Production
Intelligent Forecasting of Production requirement
Production Batch and Lot Details Maintained for Tracking
Inventory vs. Consumptions Tracking
Effective Waste Management
Module: Finance & Accounting
Full direct integration with E-Waybill Portal of GOI
Integrated and Paperless documentation of Financials, Sales, Materials, Production & Performance
Application based E-Invoice Generation
Automated Invoice and BOM generation
Product Batch Tracking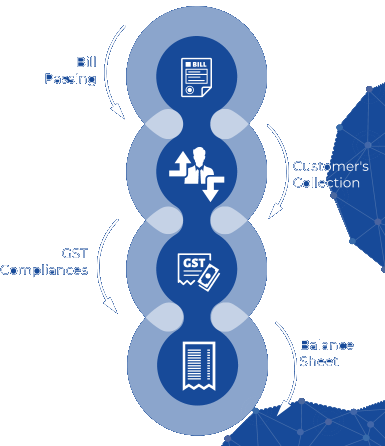 Module: Sales & Distribution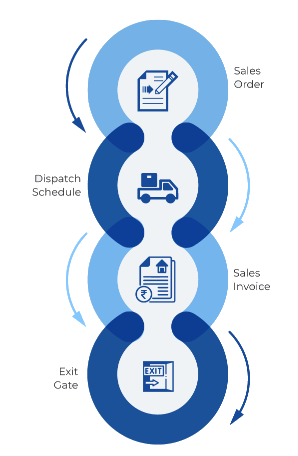 Track multi-channel payments.
Maintain central repository of customers, suppliers, distributors
Digitised Order and Customer Information
Notification to customers on Goods Dispatch & Dispatch Details
Digitised Quantitative Stock Audit against the Gate Entry
Stock Up Reporting
B-ERP Module: HR & Payroll
Integrate 3rd Party Attendance tracking for easy payroll processing
MSS (Manager Self Service)and ESS (Employee Self Service).
Employee Roster Plan with Shifts Control
Payroll Process as per GoI Compliance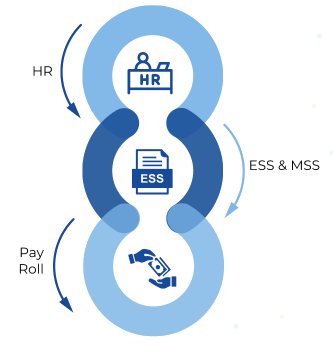 Module: B-ERP Dashboard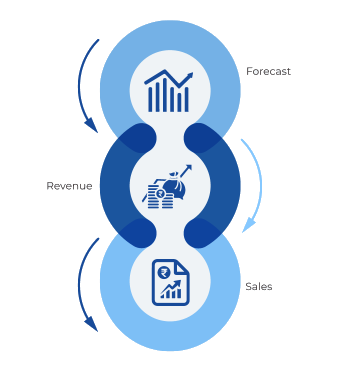 Corporate Vision: Keep Long-Term Objectives in Your Sights
Analyzing Risk: Identify Opportunities for Improvement
All vital Information just a click away
Track Business Performance